THE RIGHT GUN MAKES A PLAYER A SHARPSHOOTER
WATCH PARTS MAKER WOWS AIRSOFT GUN INDUSTRY
Some 60 years ago Mr. Sun, a tinkerer, made the first watch hand in Taiwan to be labeled a pioneer in his days. With the technology passed through the third generation, Modify uses watchmaking expertise to develop high-end airsoft guns and parts to have started its era as the top-gun in the field.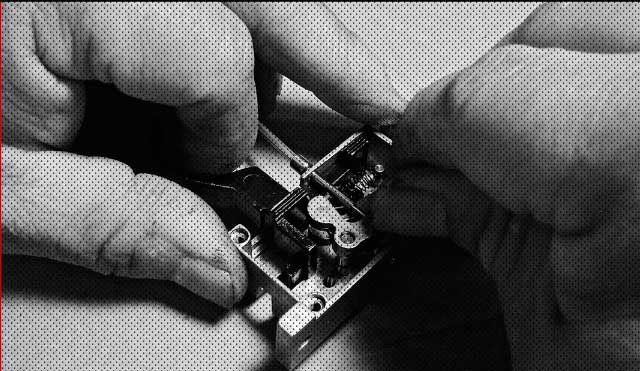 MAKER KNOWN FOR BOUTIQUE-GRADE PARTS
Obsessed with making precision parts and able to turn sketch on paper into metallic products, we're obsessed, detail-minded technicians who demand at least stable quality.
Modify adopts watchmaking know-how to design airsoft guns and upgraded parts, which have become precision must-haves among players.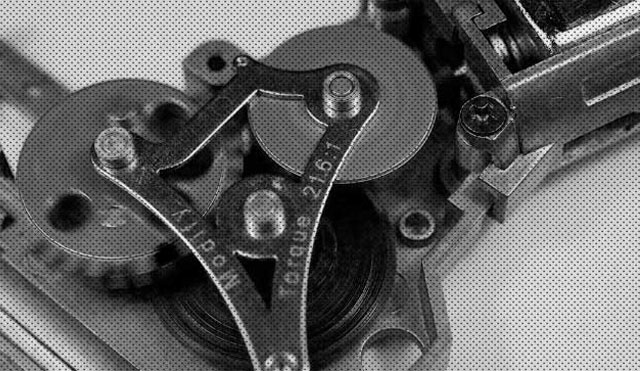 WIDELY REPUTED NO. 1
Known for expertise, Modify embodies the technician to turnout airsoft guns and parts that are user-friendly with high firing accuracy to impress many players and gunsmiths. A leading Japanese gunsmith, after trying the Modify XTC-G1 AEG, could not stop praising the gun and offered to be promoter for free. And a renowned, foreign airsoft sniper, after analyzing the MOD24 bolt-action rifle, was totally awe-struck by its design to have become a loyal user.
Specialist media praise Modify's hottest airsoft guns
Overseas media: Taiwan's watch-parts maker builds realistic, accurate airsoft guns!
Modify's enterprising spirit achieves awesome success.
Modular Gear Set revolutionizes installation time for AEG upgrade.
MOD24 Sniper Rifle with pioneering LED magazine has steady BB trajectory for super accuracy.
XTC launches 45-degree quick-throw Ambi-Safety selector for instant setting and slick operation.
With watchmaking the ultimate form of mechanical engineering, Modify crossed over from watch-parts making to airsoft guns to have become an enviable upstart in airsoft games. As a seasoned technician, Modify continues to help build Taiwan into an airsoft capital, while standing behind the made-in-Taiwan quality guarantee.
2001

Started producing custom parts for airsoft guns.

2006

Established the Modify brand for upgrade parts for airsoft guns.

2007

Launched the first Modular Gear Set in the market that shorted the time to install a gearbox from half an hour to sub-1 minute.

2008

Introduced the Quantum Gear Set to double AEG rate of fire from 15 RPS to 30-plus rounds with a standard motor and 8.4v battery.

2009

The first in Taiwan to introduce a patented recoil system Tremors for AEGs.

2010

Successfully showcased the 3-Jaw Universal Vise at the Africa Aerospace & Defense Expo.

2013

Introduced the industry's first upgrades MOD24 airsoft sniper rifle.

2015

Successfully showcased the XTC-G1 at the IWA OutdoorClassics Nuremberg.